Year 7 Year Progress Leader - Miss Wright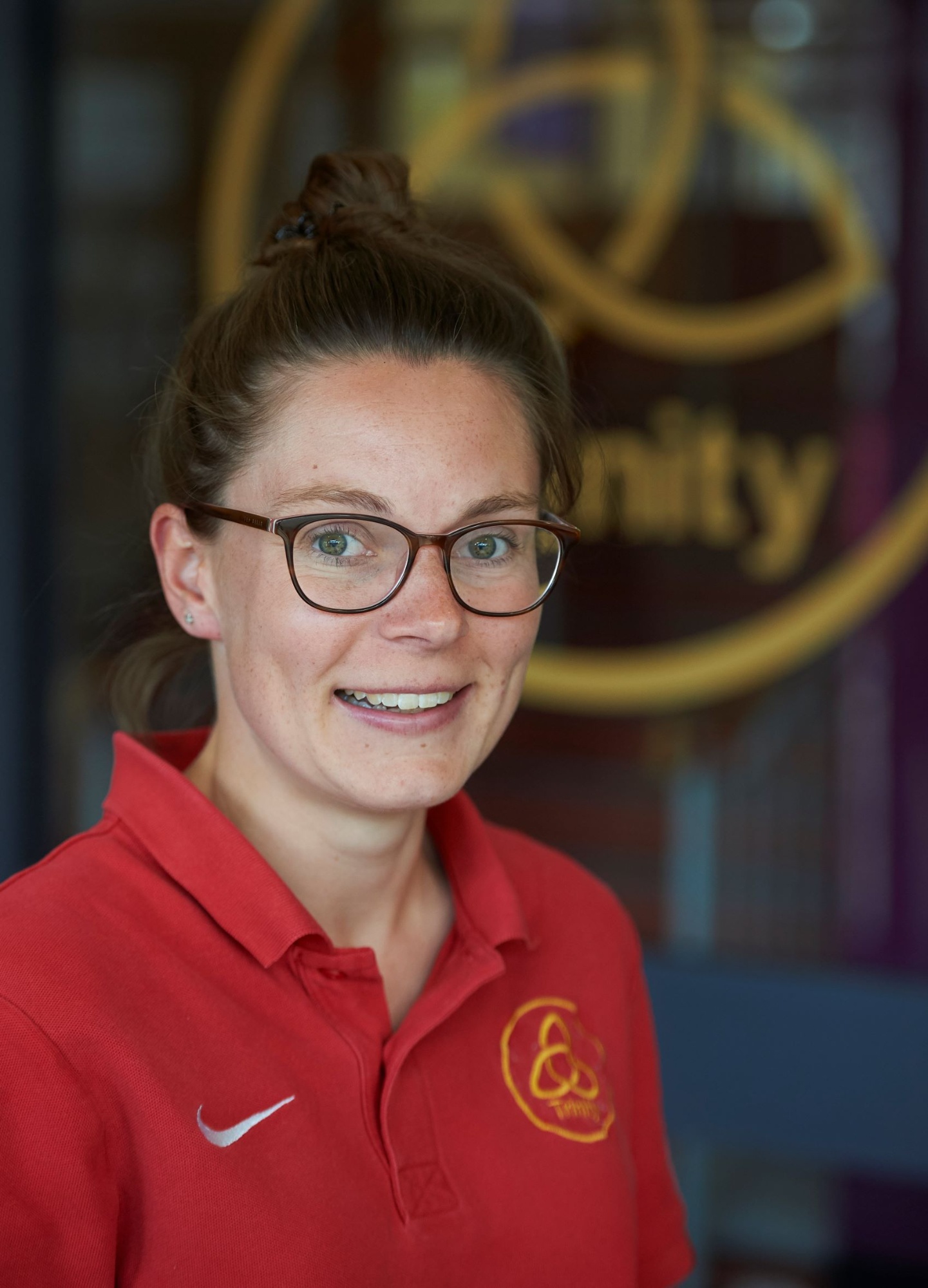 Transitioning from primary school to secondary school can be a daunting experience; going from being a big fish in a small pond to a very small fish in a very big pond. Here at Trinity we endeavour to make this transition as smooth as possible for both pupils and parents. We hold a range of transition days throughout July giving new pupils a full experience of Trinity meaning when they arrive in September they are confident and prepared to embark on their new learning. We pride ourselves on the fact that we jump straight in with learning and that students are making progress from day 1.
Year 7 pupils are made to feel valued members of the school community very quickly. We encourage pupils to take as many opportunities as possible including student voice, drama club, faith leadership team, music clubs and sports clubs. We also have a strong focus on Character Education which all extracurricular activities lead into. Every term students will take part in a Character Education day (Flexi-day) focusing on themes such as environmental issues, relationships and careers. In year 7 we choose a charity to support and students run a range of events to raise as much money throughout the year for their chosen charity.
A family group system provides outstanding pastoral support for year 7 students with students seeing their family group leaders everyday giving them a time to express any issues or concerns. Family group time is a structured 30 minutes every morning where groups will complete class reading, PSHE, knowledge organiser work including revision techniques and Character Education tasks. We also have a range of tailored programmes for intervention designed to meet specific students' needs including mentoring, counselling, mindfulness, EAL support and drama and Lego therapy.
The year 7 curriculum is both ambitious and varied and provides the building blocks for GCSE study while drawing on knowledge from primary school. Pupil progress is monitored closely and academic intervention implemented if required. By the end of year 7 pupils have a solid grounding in all subjects allowing them to make informed choices when taking their GCSE options towards the end of year 8.
Deputy Year Progress Leader
Chantelle Griffiths - email address : c.griffiths@trinity.lewisham.sch.uk
Year 7 - Family Group