Parent Pay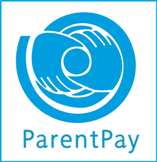 Trinity Primary uses a secure online payment system called ParentPay to make payments for school lunches, enabling us to become a cashless school.
Once this system has been embedded, we are aiming to broaden the system to payments for school trips and clubs, making the school a cash-free environment.
For more information on this service, please visit the Parentpay website.