Ofsted-SIAMS-IQM
Trinity is 'Good' in all areas and
'Outstanding' in early years provision, Ofsted 2021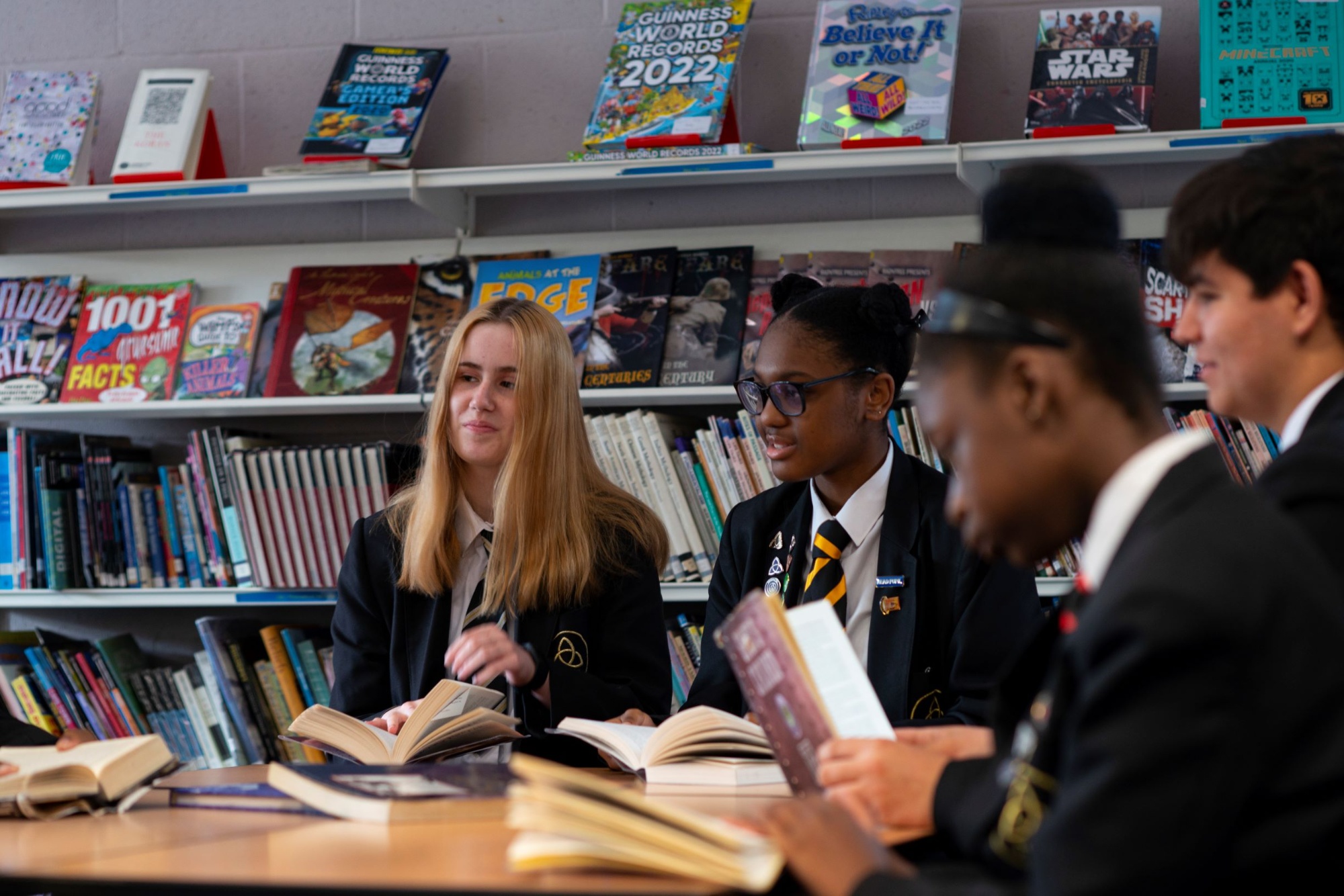 "A revised, well-planned and ambitious curriculum is now in place from the early years to Year11." Ofsted Report, Dec.2021
"Pupils speak enthusiastically about the broader curriculum. In addition to planning programmes for pupils' personal development, teachers also put on days that respond to current events. The 'Trinity Futures' programme prepares pupils for life after school. " Ofsted Report, Dec.2021

Find more about our performance or share your opinion about us at Ofsted website.
Read the Latest Ofsted Report 2021

"Pupils are confident, courteous and kind and display self-control and self-belief. This is a calm and purposeful atmosphere which supports learning effectively."
"Pupils are known and valued as individuals."
Summary of the SIAMS report
Dear Trinity Family,
Trinity is an Excellent School
We have some exciting news to share with you.
Three weeks ago, Trinity underwent a formal inspection. As a Church of England school we are required to undergo two formal inspections, as laid out in the Education Act 2005, OFSTED and a Section 48 - the Statutory Inspection of Anglican and Methodist Schools (SIAMS). It is a key element of the life of all Church of England schools in England. This rigorous inspection occurs every 4 years inline with Ofsted.
Trinity had an inspector in the school for two full days. They observed worships at both phases; numerous lessons across both phases; toured both sites; ate lunch with pupils; conducted formal meetings with pupils, staff, parents, governors and senior leaders. I am delighted to report that we achieved the highest outcome, EXCELLENT, in every category. Please find attached the full report from our recent inspection.
We are extremely proud of our school community and this report clearly highlights that the work we carry out is transforming the lives of the pupils we serve. Leadership was deemed as exemplary. "Leaders at all levels are highly ambitious for their pupils and they drive a creative, holistic, and innovative curriculum. This is transformational for pupils and enables them to grow in character and flourish as unique individuals." We achieved GCSE results within the top 20% of the country last year, the highest progress of any other secondary school within Lewisham. This report demonstrates that not only are we a learning school, but also a loving community who strive to live our best lives. "The caring and nurturing community is at the heart of the vision and both staff and pupils speak proudly of their Trinity family.." "This is an outward facing school which is inclusive of all and celebrates the inherent worth of everyone". Our inspector ended the report with "this is an inspiring and hopeful school".
I have always been, and continue to be, extremely proud of the Trinity family. Our pupils, staff and families are amazing – it is the community that makes the school. Please celebrate this report with us. Thank you for your continued support and feedback that helps us grow and flourish with you.