Wrap Around Care

Young Explorers provide both a breakfast and after school club exclusively for children attending Trinity Primary on our site.
It is a local company run by two members of staff from St. Winifred's Primary School and all of their staff members are fully trained, experienced and meet legislation requirements by OFSTED.
Their strong and dedicated team will be responsible for educating and taking care of your children before and after school and will endeavour to provide a safe, educational and fun environment for your children to continue their learning and development.
They have the capacity to take on 60 children and pupils do not need to sign up for every day, as they are flexible about the hours you require.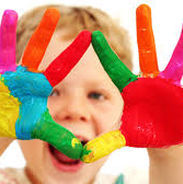 If you have any questions regarding the wrap around care, or for pricing details, please contact The Young Explorers Club directly via the following contact details:
The Young Explores Club
Our Lady of Lourdes
church hall,
45B Burnt Ash Hill,
Lee
SE12 0AE
Club Phone: 07931 957515
Tel: Mrs Anne Abraham 07511915238 and Mrs AnnaMaria Turner 07818062629
Email: tyec@hotmail.com