Uniform
2021 Trinity School Uniform for Primary and Secondary. For more detailed information and photographs of the uniform please click on Primary page or Secondary page.
Some useful info on our Uniform Consultation
Further to the consultation on uniform that took place last year the governors and Executive Headteacher have considered all the responses, and have decided to make minor amendments and clarify our uniform policy without making any substantive changes. We had under 5% of the school population respond to the consultation, and of those that responded we had points raised equally from opposite perspectives. We did consider all the points raised and feel that as the response was low, we can conclude that on the whole parents are happy with the uniform we have. As several parents pointed out, any major changes would have cost implications and many felt the uniform was both smart and flexible. Our uniform allows us to be seen as a collective community, gives our pupils a clear identity, and is one of our unique selling points. It can also promote a sense of inclusiveness, non-discrimination and equal opportunity.
We have had several people question supplier and quality, and the governing body had asked the school to investigate this earlier this year, a process that occurs at regular intervals. The school reviewed the quality, standards and reviews on line of all providers and came to the conclusion that our current provider was the most appropriate option considering quality, cost and service.
We have subsequently passed on to our supplier all feedback from the survey to help them develop and improve their products and service. We thank all the parents, guardians, teachers and pupils who fed back on the consultation. We agree with feedback that in the past the standards have not always been easy to apply, as there were several unclear aspects of the uniform policy. We have therefore taken this as an opportunity to clarify our uniform in the grid below and will expect these standards across the school from September 2020. The PE sweatshirts in the primary are optional, and will be phased out over time in favour of the PE hoody currently worn in the secondary. Spare uniform will be kept at the school to ensure pupils without the correct uniform can be dressed appropriately. Please do read the information in the grid carefully and check your son / daughters uniform does comply with this policy. Thank you once again for your support.
Our Uniform per Phase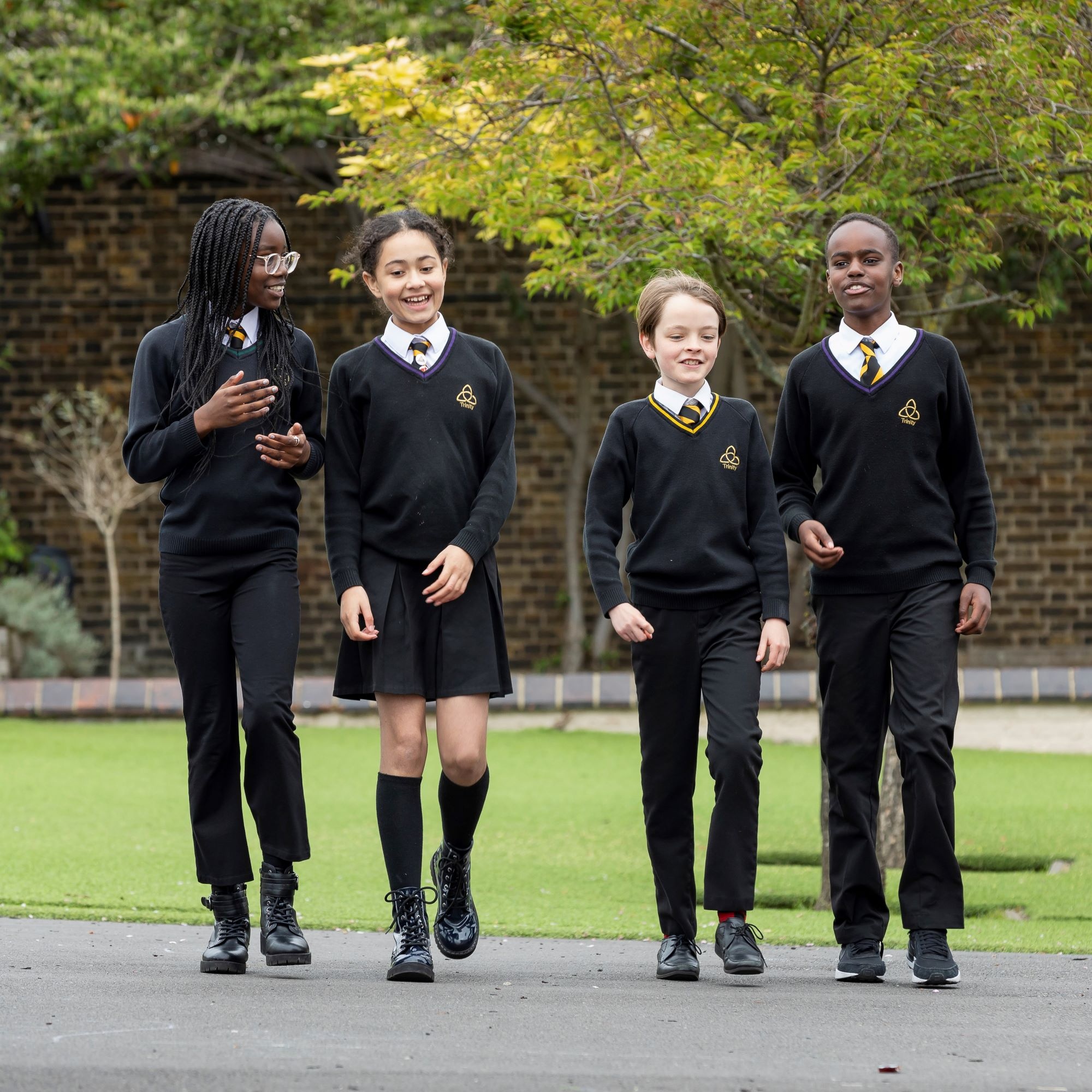 Secondary Phase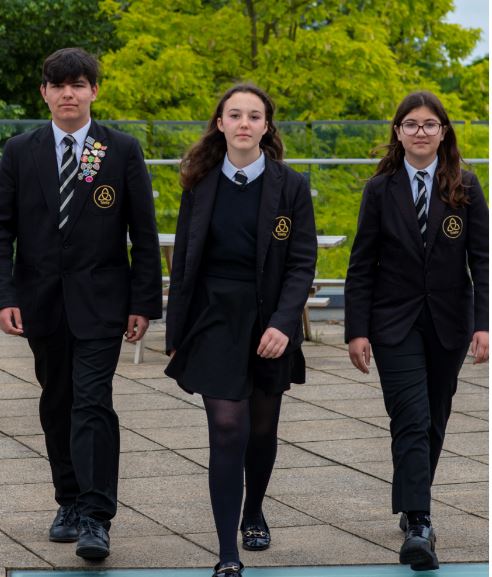 School Uniform
Black blazer with the Trinity School badge
Black pleated skirt, knee-length (no figure hugging/pencil/bandage skirts) or black trousers (no combats/jeggings/leggings)
White shirt (Long or short sleeve - to be worn tucked in and with the top button done up)
School tie (Six stripes showing after the knot)
Black formal school shoes with no other colour anywhere and black laces (no canvas shoes, sliders or trainers)
Black socks
Black hair accessories only. (No durags, no hats, no bonnets, no full headscarves unless for religious reasons).
The only jewellery permitted is a watch and one pair of small plain studs, that are no bigger than 2mm in diameter. One in each ear in any part of the ear. Studs must be silver or gold, no diamanté studs. No nose or tongue piercings are to be worn. Plastic see through spacers to be used for any other piercing for a set time. No bracelets.
Black or dark blue Coat: (If other colours are worn they have to remove the coat and store them in their school bag during the school day)
No hoodies or alternative tops (these will be confiscated on sight)
No scarves on inside the building (these will be confiscated on sight)
Trinity school bag and PE school bag (any other bag will be confiscated on sight).
Year 11 may bring their own bag that is suitable to carry all books and equipment needed for learning.
No mobile phones / Headphones. (these will be confiscated on sight)
No make-up to be worn / no nail varnish or false nails.
The PE Kit
Trinity School P.E. Kit 2022/23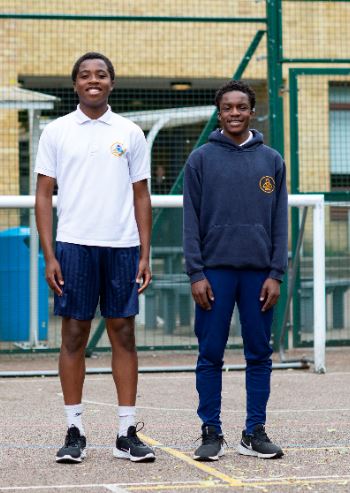 Official white polo shirt with Trinity Logo (no other T-shirt permitted)
Plain navy-blue shorts or skirt (no large labels or stripes)
Plain navy-blue leggings or tracksuit bottoms (no large labels or stripes)
The official navy-blue Trinity Sports Hoodie or the official Trinity Rugby Top (No other tops are permitted).
Trainers that are suitable for sport. (Fashion trainers are not permitted).
Football boots (Trainers will not be allowed when using the field due to Health and Safety reasons)
Trinity Kit Bag. (No other bag)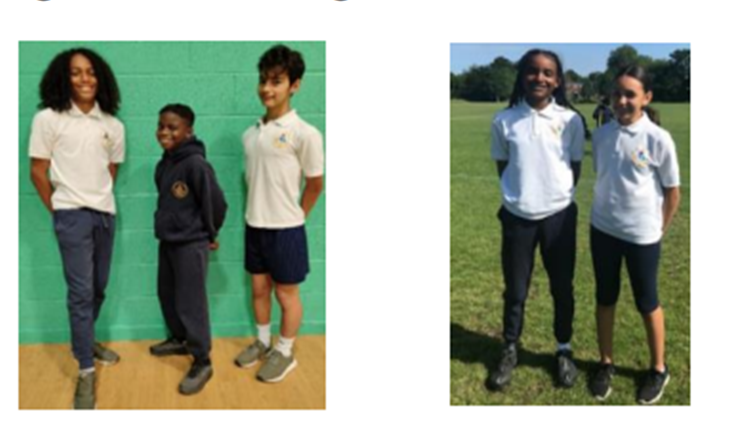 .