Primary Phase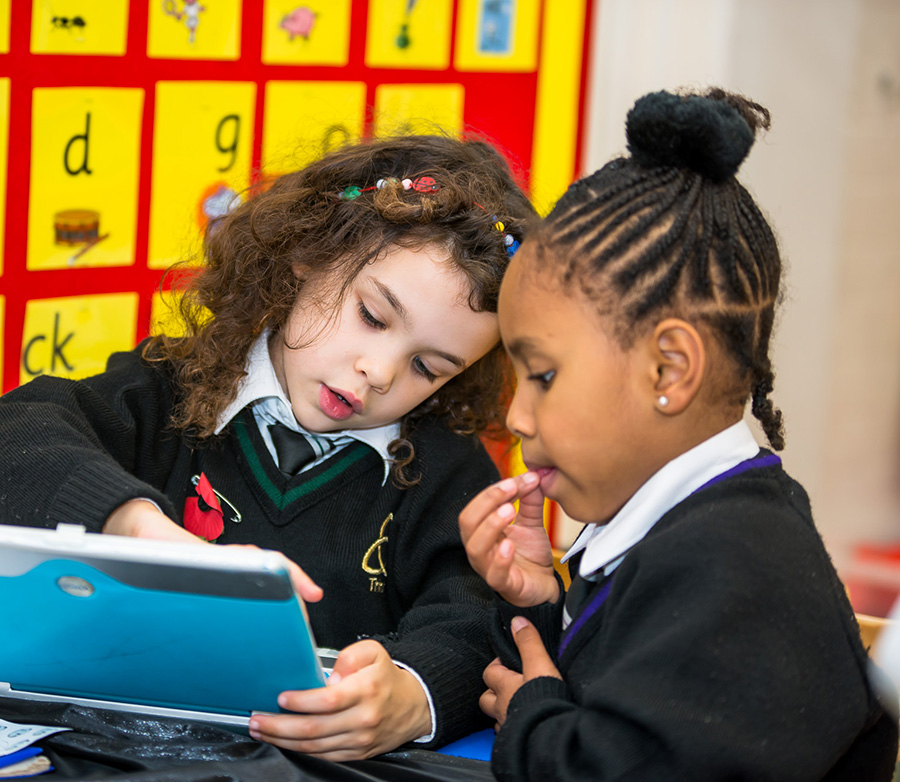 Intent
To deliver a high-quality computing programme of study as set out in the national curriculum, using the built in progression model provided by Purple Mash.
Implementation
Through embedding:
vocabulary relating to fundamental principles and concepts of computer science
problem solving skills to enable pupils to become competent users of information and communication technology.
Impact
For our pupils to:
access computing tools and programmes confidently
Problem solve using technology
know how to be safe online and when using technology
Progression and Sequencing
Computing is taught explicitly from Year 1 through to Year Six.
Key concepts are revisited each year to embed and build prior knowledge.
These concepts and their related units are outlined below: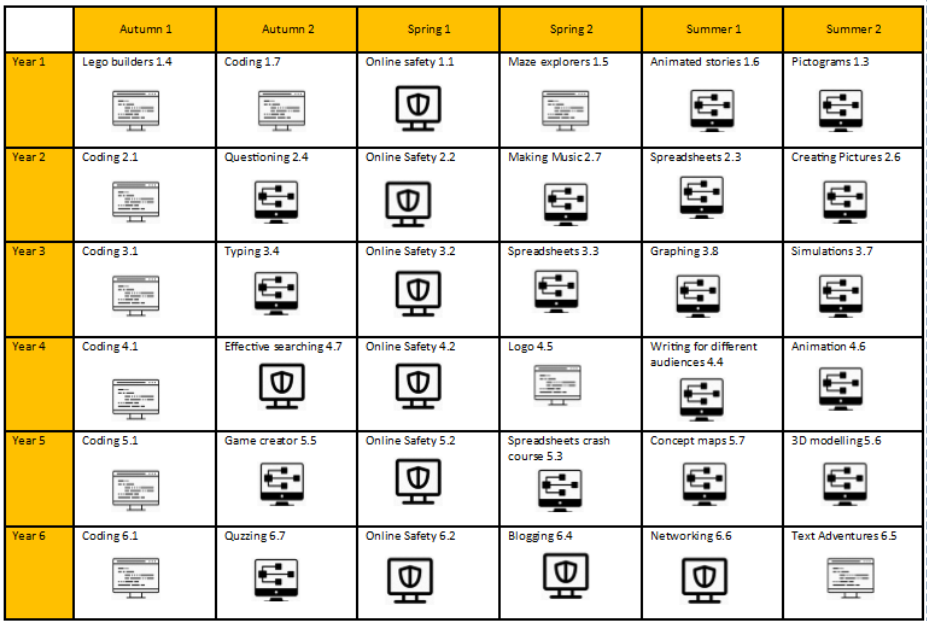 Examples of how each unit progresses over time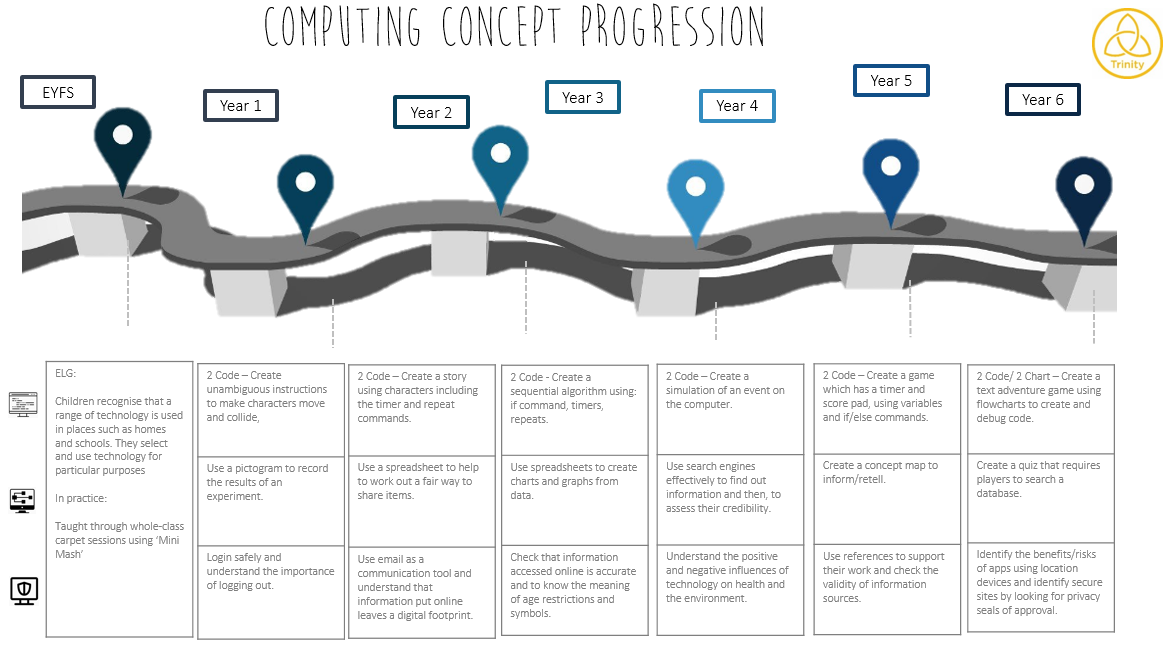 E - Safety
Staying safe online, tablets, gaming and on mobile phones is paramount in our ever changing technological world.
As such, we have outlined key rules for technology use with computing and curriculum time, as well as participating in E-Safety specific sessions during E-Safety week and in our computing sessions.
Below is an example of E-Safety progression across the primary phase: