Music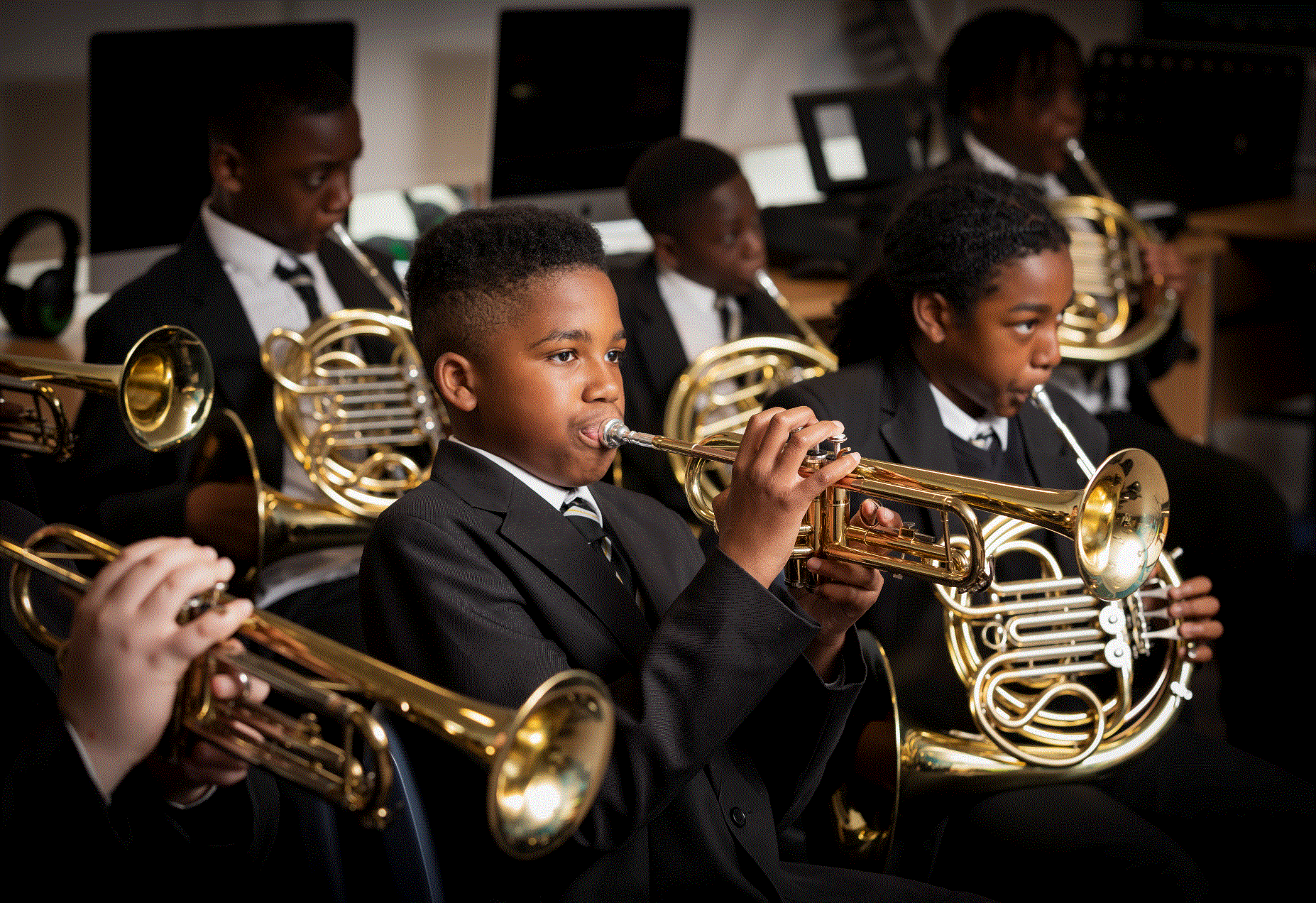 KS3 Dance Performance
The Music Curriculum
The Music curriculum content at KS3 is based upon the 3 core inter-related strands of Performing, Composing and Listening & Appraising, which directly develops and prepares the pupils for further study at KS4.
In KS4 we follow the examination boards specifications. Skills that are common to all components are taught progressively throughout the year, scaffolding concepts as appropriate. Key components are addressed according to the exam boards timetables of assessment.
Music offers both Edexcel Music GCSE and NCFE Music and Technology in order to provide a broad range of qualifications for multiple future careers.
Exam boards are chosen on their appropriateness for our cohorts as well as their rigour.
Mrs Lowe (Head of Performing and Creative Arts)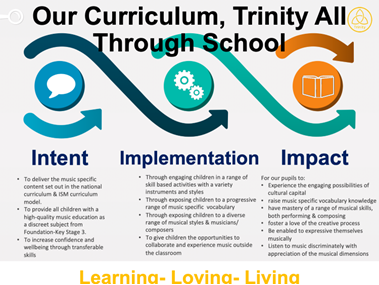 Curriculum Overview per Year Group
Year 7 Curriculum Map – skill-building and heavily scaffolded topics to gain experience of three strands, clearly develops through from our Primary curriculum in instrument choices and topics covered, introducing composition, increasing depth of knowledge and applying skills previously learnt. Every child learns an orchestral instrument as part of their weekly curriculum time.
Year 8 Curriculum Map – becomes more flexible and exploratory in preparation for KS4.
Year 9 Curriculum Map – building on previous learning through building key skills for KS4 and providing model examination scenarios; initial key topic learning.
Year 10 Curriculum Map– further developing key topic learning; completion of 1 composition.
Year 11 Curriculum Map – completion of coursework and learning of topics; revision and recall in preparation for written exams.
All pupils study the same core content, although in Music, different classes study different instruments, which all have their own challenges.
Music KS3 curriculum is ambitious in its high expectation of pupils to learn an orchestral instrument and read music in order to be able to compose, thanks to 'Restore the Music UK'.
Many topics and activities are directly related to GCSE or RSL course content in order to better prepare pupils for further study at KS4.
The KS4 curriculums do not merely teach the core specification material but go into more contextual depth, exposing pupils to a broader range of music in order to improve knowledge & understanding as well as to gain higher grades.
Many materials are taken from KS5 course materials in order to better prepare them for further study.