Inclusion Quality Mark Award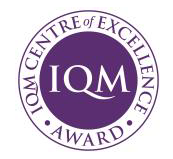 We are proud to present the latest 'CENTRE OF EXCELLENCE' report that clearly reflects our school's high standards in maintaining a full inclusive community for all its members.
Pupils stated that the ethos of Trinity School – loving, living and learning would be challenging to find in another school. Pupils described Trinity Church of England School as having a 'family vibe;' one where all are accepted and included and where teachers care about the wellbeing of their pupils.
On February 2021, Trinity was assessed for the Inclusion Quality Mark. We are delighted to have been awarded 'CENTRE OF EXCELLENCE' showing Trinity as a fully inclusive school community.
Some of the highlights of the report are:
Trinity Secondary School is built on strong caring relationships at every level of the organisation.
The Christian ethos influences the policy and practice and supports the inclusive approach.
The school is a Christian school but they welcome pupils of all religions and none, this means they have a more diverse school population.
The school understands that inclusion is about the whole school and especially about what happens in the classroom.
The spiral curriculum that has been mapped out from Reception to Year 11 was planned by teachers and is supported by Knowledge Organisers that are constantly reviewed and updated.
All the staff I met told me they feel valued and they are confident that their contribution makes a difference.
The pastoral system is set up to provide a family environment.
Please find the full report below :