House Structure and Charity Links
The House System at Trinity provides a sense of belonging to a smaller community within the wider Trinity family, which spans all ages and is cross phase, providing pupils with opportunities to be involved in broader aspects of school life and to be rewarded for efforts and achievement in all areas. Each of the 4 Houses have Senior and Junior House captains to lead and motivate their House to engage with a wide range of opportunities, from raising money for charities, House debates, sporting competitions to departmental challenges.
Each secondary student is given a house badge during their time at school, which represents their house. House badges are part of the Trinity uniform and must be displayed on the lapel of the blazer. Primary students wear a jumper bearing their house colour as well as a black and white striped tie with an additional stripe in their house colour.
The Trinity house system develops students' social, team-working and organisational skills. The House system is built around are ethos – LEARNING – LOVING – LIVING and our vision, "living life in all its fullness (John 10:10).
We encourage our students to:
Engage in a diverse range of activities
Participate in healthy competition
Develop a sense of community cohesion and
Show compassion for other people.
At Trinity we believe that having a house system helps support our students by:
Fostering respect, consideration and courtesy throughout the school community;
Encouraging positive self-esteem amongst students and promoting the values and ethos of the school community;
Providing opportunities to obtain the essential life skills necessary to thrive in a rapidly changing society;
Providing chances of equality of opportunities as well as encouragement so that students can realise their full potential;
Promotion of student responsibilities, leadership skills and collaboration.
There are 4 houses:
Gabriel
Michael
Raphael
Zadkiel
The History of the Houses:
The house names represent four archangels.
Zadkiel

''Righteousness of God' the archangel of freedom, benevolence and mercy and the Patron Angel of all who forgive.

Gabriel

''God is my strength'' the archangel who serves as a messenger for God.

Michael

''One who is like God''– head of the archangels.

Raphael

'The angel of the spirits of men'' and it is his business to ''heal the earth''.
House Charities
Additionally, we also support through fundraising and raising awareness:
Children In Need
Sports Relief/ Comic Relief
Jeans for Genes
Red Nose Day
Jimmy Mizen foundation
Alzheimer's society
Throughout Lent we have contributed to the Bishop of Southwark's Lent Appeal
Through Harvest Festival each year we provide a huge amount of food which goes to the AFRIL (Actions for Refugees in Lewisham) and local food banks and the elderly
Gabriel:
Local Charity: YouthFirst
YouthFirst aim to put Lewisham's youth first by sustaining and growing youth work. They also believe the relationships youth workers have with young people and the opportunities they provide are the key to helping young people enjoy their youth and develop the skills to ensure a positive future - for themselves and their communities
International Charity: International Agency for Research on Cancer
Charity objective: To promote international collaboration in cancer research and identify the causes of cancer so that preventive measures may be adopted and the burden of disease and associated suffering reduced.
Michael:
Local Charity: James Ross Hunter Youth Support
Charity objective: "Encouraging Positive Social Values In Youths and Communities" Mental, social and mindfulness practices.
Brief report about local charity visit including pictures: Michael House captains were lucky enough to visit the home of the James Ross Hunter Youth Support and this was something that everybody treasured as it was a fantastic opportunity to see the work being done first-hand. Collet (founder of the charity) mentioned that there was a competition to create a poster about knife safety. If you would like to compete please enter a poster to Miss Hollett. The Poster must not include knives or blood.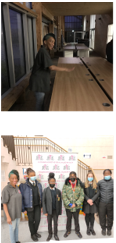 International Charity: UNICEF
Charity objective: provide services to people in underdeveloped countries. Services include: nutrition, access to clean food/water, access to healthcare. We are working with them to create a better environment for young people living in difficult conditions
Raphael:
Local Charity: Feed the Hill
Charity objective: are a local Covid-19 support group working on a project with The Hill Station to buy food from their wholesalers and make it available to the local community at an affordable price. In the first instance they are reaching out to older members of the community who we feel should be our priority considering shortages/supply issues in some of our supermarkets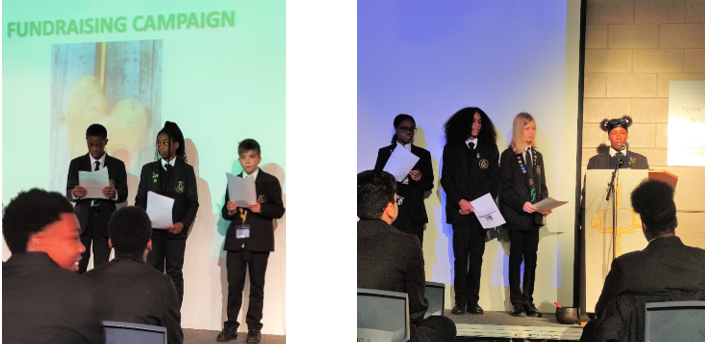 International Charity: Wings of Healing
Charity objective: Wings of healing is based in London and Addis Abeba. There work includes medical campaigns, humanitarian aid and care poor families and refugees. Wings of Healing is a small UK based charity with big dreams of improving healthcare in African countries. There focus is women's health, particularly maternal health, making motherhood safer for African women. Maternal mortality and morbidity in countries such as Ethiopia, where their work is currently focused, are amongst the highest in the world
Zadkiel:
Local Charity: Jimmy Mizen Foundation
On the 10th May 2008, Jimmy Mizen was killed in an unprovoked attack in a bakery, and to this day we still share his story. The Zadkiel house captains have had the pleasure of meeting both of Jimmy's parents, Barry and Margaret, to discuss both the work of the charity and Jimmy's story. One of the most poignant parts of the visit was the story behind the Jimmy Mizen Foundation's logo, a feather. Margaret told us that when the police arrived at Jimmy's parents' house to tell them what happened, the police gave them a feather, found on Jimmy's body under his clothes. This small object bought huge comfort to the parents as they believe it was a sign that Jimmy ascended into heaven. Spending the evening with Barry and Margaret was a huge eye-opener for us all, and really helped motivate us to work harder to help fund the charity.
By Caleb Forgie (Y10)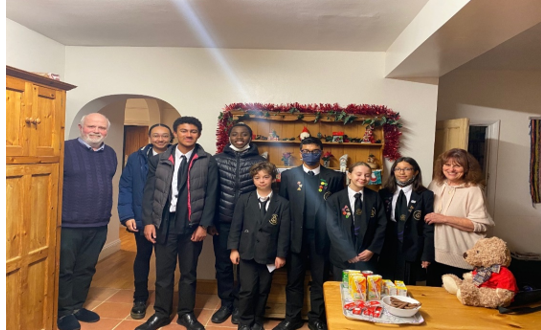 International Charity: Water Aid
WaterAid will: promote and secure poor people's rights and access to safe water, improved hygiene and sanitation; support governments and service providers in developing their capacity to deliver safe water, improved hygiene and sanitation; and advocate for the essential role of safe water, improved hygiene and sanitation in human development.
Fundraising 2021-22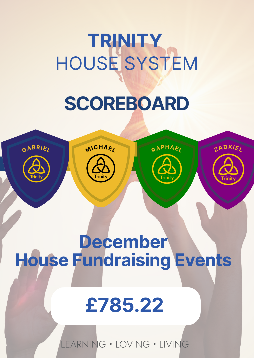 Trinity Secondary School raised £785.22 during our Christmas Jumper Day and lunchtime House events on Wednesday 15th December for the charity Save the Children and our local House charities.
There were 4 different events running simultaneously during lunchtime on that day, the four Trinity Houses planned and delivered the following activities: penalty shoot-out, quiz, wet sponge towards teachers and the raffle.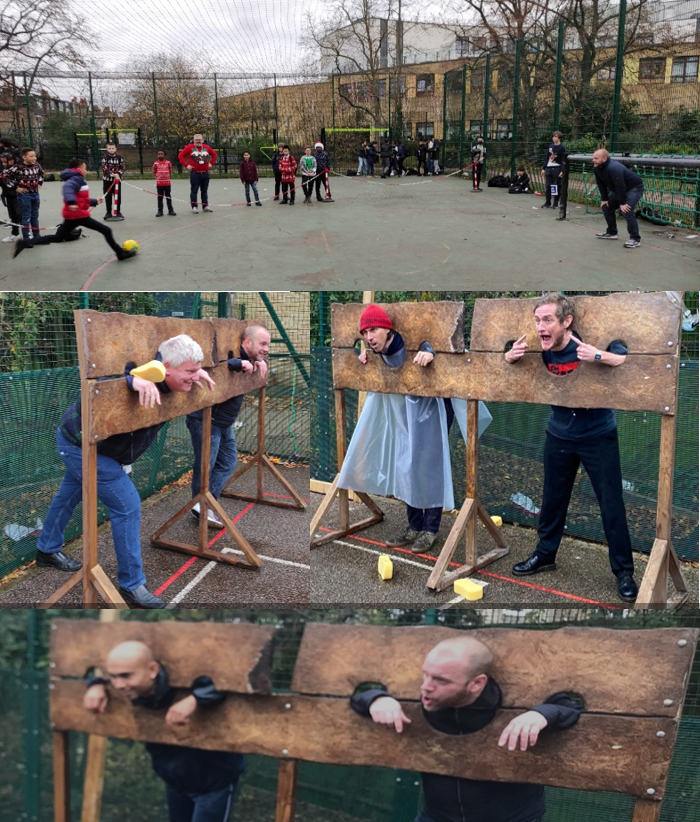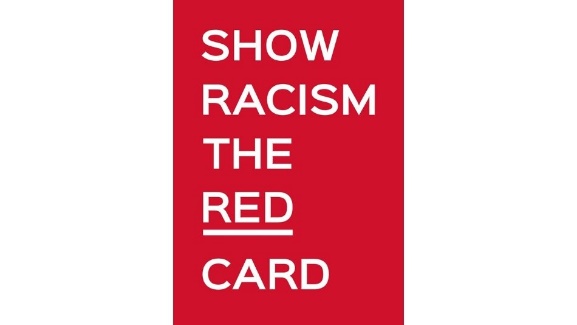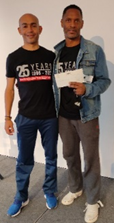 Show Racism the Red Card
The Wear RED Day 20 fundraising event raised £485.10 during the event at the
Trinity Secondary School.
The Wear RED Day 21 fundraising event raised £687.60 as an all through school and the winning House was Michael.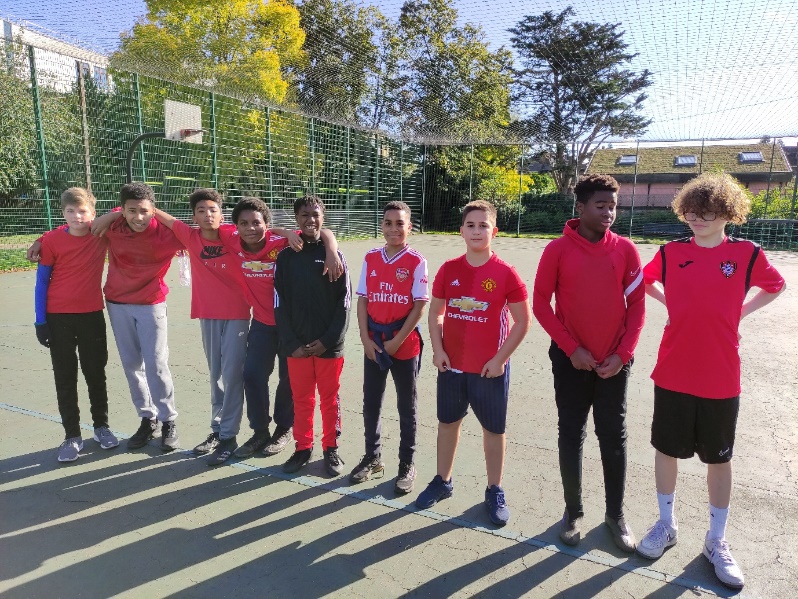 House projects
| | |
| --- | --- |
| | Trinity House Projects throughout the year |
| Gabriel | Healthy Schools Campaign |
| Michael | Courageous Advocacy |
| Raphael | Food Waste |
| Zadkiel | Recycling |
HOUSE CAPTAINS 2021-2021
to view our house captains and deputies for 2021-2021 - click here