Citizenship
GCSE Citizenship Studies
GCSE Citizenship Studies is an optional subject at Trinity. Citizenship Studies is about how people take an active part in democratic politics and work together for a better society, locally, nationally and globally. Students will learn about power, democracy, the operation of government and the legal system, and the role of the UK in the wider world. They will explore and learn about different controversial and topical issues with political, social, ethical, economic and environmental dimensions in local to global contexts. They will experience taking citizenship action and learn from trying to make a difference themselves.
At Trinity GCSE Citizenship aims to allow students to:
know and understand what democracy is, how parliamentary democracy operates within the UK and beyond
know and understand the relationship between the state and citizens, the rights, responsibilities and duties of citizens living and working in the UK
know and understand the role of the law in society, how laws are shaped and enforced and how the justice system works in England and Wales
use and apply knowledge and understanding of key citizenship ideas and concepts, to think deeply and critically about a wide range of political, social, economic and ethical
use and apply knowledge and understanding as they formulate citizenship enquiries, explore and research citizenship issues and actions, analyse and evaluate information and interpret sources of evidence.
MICHALMAS 1

MICHALMAS 2

LENT 1

LENT 2

TRINITY 1

TRINITY 2

Year 9

Theme A

The changing population
Identity and community cohesion

Theme A

Human Rights
Rights and local government

Theme B

The make-up of Parliament
Government spending and holding government to account

Year 10

Theme C

Criminal and civil court

Theme C

Crime and punishment and methods of reducing crime.

Theme E

Research and Citizen Action project

Conduct primary and secondary research on a local or national issue.
Raise awareness on that issue.

Theme D

Participating in democracy (individuals and pressure groups)

Year 11

Theme D

The role of the media and a free press

Rights and responsibilities of the media

The use of the media for influence

The UK's role and relations with the rest of the world

Challenging global situations

Revision and Exams
Example of Citizen Booklet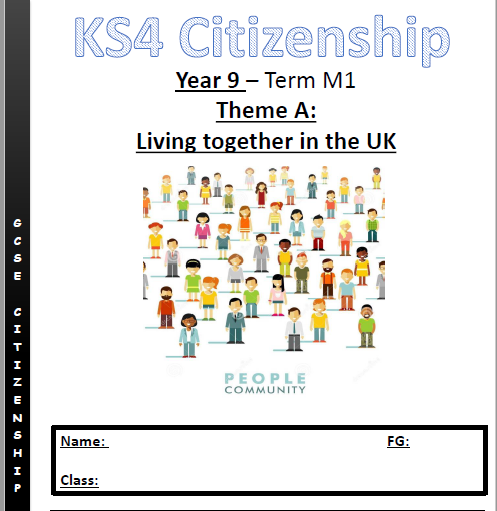 Example of a Citizenship booklet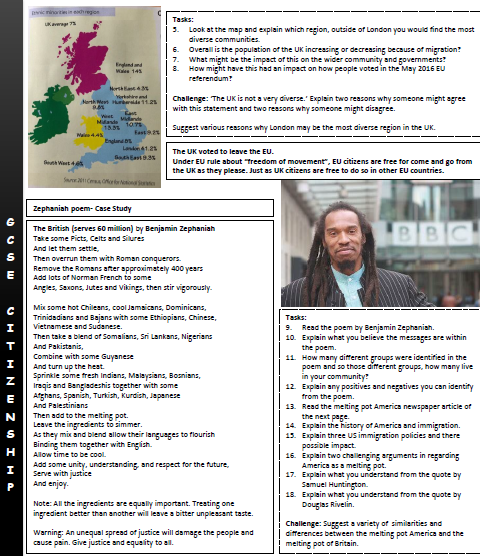 Example of a Citizenship knowledge organiser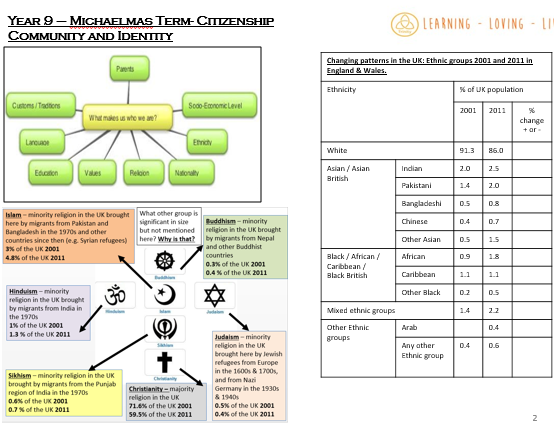 Assessment in GCSE Citizenship
Students will sit two exam papers in the summer of Year 11. Details for each exam paper can be found below. GCSE Citizenship qualification will be awarded by the Edexcel.