Charities we support
HOUSE CHARITIES
Here at Trinity, we aim to provide a nurturing school environment, surrounded by supportive peers and staff, which allows you to live life in all its fullness and flourish as individuals. We support a wide number of charities. The charities are selected by pupils and reflect issues that are important to them. By conducting various fund activities, we both raise funds to support these charities and to raise awareness of the different issues our pupils will encounter.
Additionally, we also support through fundraising and raising awareness:
Children In Need
Sports Relief/ Comic Relief
Jeans for Genes
Red Nose Day
Jimmy Mizen foundation
Alzheimer's society
Throughout Lent we have contributed to the Bishop of Southwark's Lent Appeal
Through Harvest Festival each year we provide a huge amount of food which goes to the AFRIL (Actions for Refugees in Lewisham) and local food banks and the elderly
Gabriel:
Local Charity: YouthFirst
YouthFirst aims to put Lewisham's youth first by sustaining and growing youth work. They also believe the relationships youth workers have with young people and the opportunities they provide are the key to helping young people enjoy their youth and develop the skills to ensure a positive future - for themselves and their communities.
Michael:
Local Charity: James Ross Hunter Youth Support
Charity objective: "Encouraging Positive Social Values In Youths and Communities" Mental, social and mindfulness practices.
Michael House captains were lucky enough to visit the home of the James Ross Hunter Youth Support and this was something that everybody treasured as it was a fantastic opportunity to see the work being done first-hand. Collet (founder of the charity) mentioned that there was a competition to create a poster about knife safety. If you would like to compete please enter a poster to Miss Hollett. The Poster must not include knives or blood.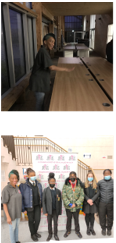 Raphael:
Local Charity: Feed the Hill
Charity objective: are a local Covid-19 support group working on a project with The Hill Station to buy food from their wholesalers and make it available to the local community at an affordable price. In the first instance they are reaching out to older members of the community who we feel should be our priority considering shortages/supply issues in some of our supermarkets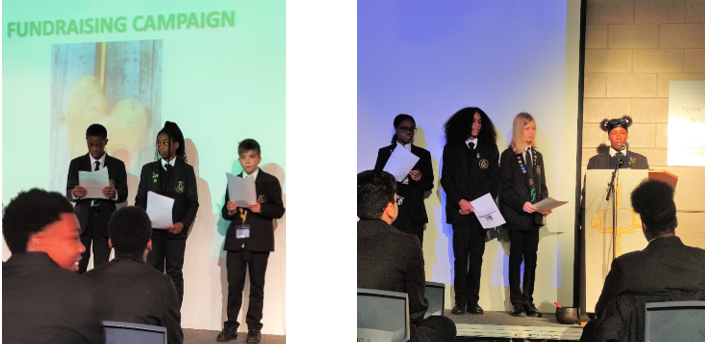 Zadkiel:
Local Charity: Jimmy Mizen Foundation
On the 10th May 2008, Jimmy Mizen was killed in an unprovoked attack in a bakery, and to this day we still share his story.