Alumni

Once a member of the Trinity family always a member!
The Trinity Alumni has been set up to keep us in touch with former students and staff, hear their stories, share their experiences and celebrate their achievements.Staying connected ensures we keep up the links and expand our network of contacts to continue to support each other.
We would like to welcome you back to Trinity and help inspire the next generation. We would love the opportunity to expand Trinity work experience and apprenticeship networks across the region.
Alumni members will receive an annual newsletter containing school news and updates, student stories, networking opportunities and the chance to get involved at Trinity.
If you are a former pupil or member of staff and would like to join Trinity Alumni or work with our current students please contact: alumni@trinity.lewisham.sch.uk
Our community is what makes us special and ensures we all remain Terrific Trinitarians.Stay in touch!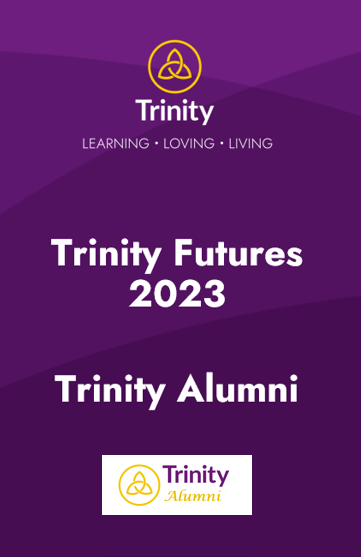 T
Two of our Trinity Alumni members returned to school today March 6th,2023 and talked to our pupils.
Eunice is a Cambridge graduate and trainee lawyer, and Jayden is a qualified electrician, who successfully completed an Electrician Apprenticeship.
Read more about the day here. and discover the stories of our Alumni members below.