Alliance Bernstein at Trinity Secondary Phase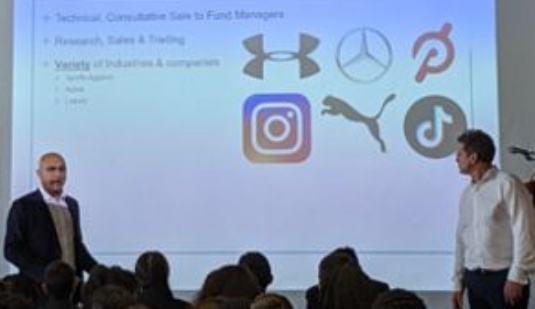 Trinity Futures 2023 – Alliance Bernstein visiting Trinity for the careers week.
As part of Trinity Futures, representatives from Alliance Bernstein, a global asset management firm met with our year 10 students. They talked about what the Alliance Bernstein does, the jobs and career pathways within this industry and the employability skills needed for the workplace.