The Air Force and Access Creative College at TRinity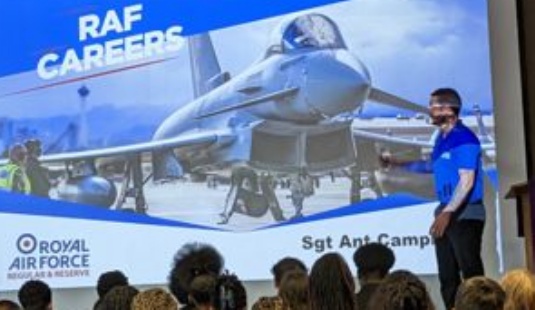 As part of Trinity Futures, an ambassador from Access Creative College and The Airforce visited Trinity to speak to our year 10 pupils.
Access Creative College is a London based college specializing in education and training within the creative industries. Students learned about the courses and subjects available to study, including games art and development, music, media, esports and computing, and how to apply.
Sgt Campbell from the Royal Air Force came to speak to students as part of Trinity Futures. During the engaging presentation students learned about life and career pathways in the RAF and the job roles on offer, including a wide range of RAF apprenticeship opportunities.