Met Police and LFB Design Consultants at Trinity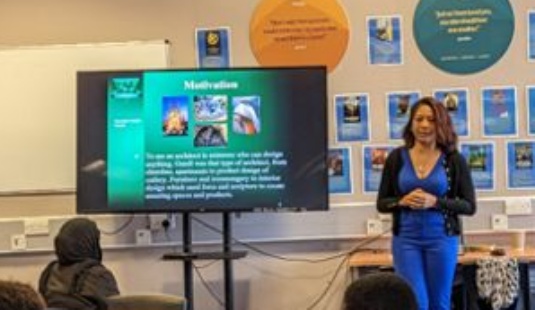 The MET Police and Architect LFB Design visited our school during Trinity Futures 2023 event and gave inspiring talks to Trinity pupils about jobs options in both sectors.
LFB Design Consultants - Cherry Baillie, a local architect and owner of LaFoucade-Baillie Design Consultants gave a series of workshops to our year 8 students as part of Trinity Futures. She talked about her own career journey, how and why see became an architect and shared her knowledge on how to choose and build as successful career.
As part of Trinity Futures, a representative from the Metropolitan Police came to Trinity and spoke to our year 7 students about working for the police service and the career opportunities on offer. Students also learned about the police cadet and the range of activities they do including the Duke of Edinburgh Award, parades and activity weekends.