Reannah Britto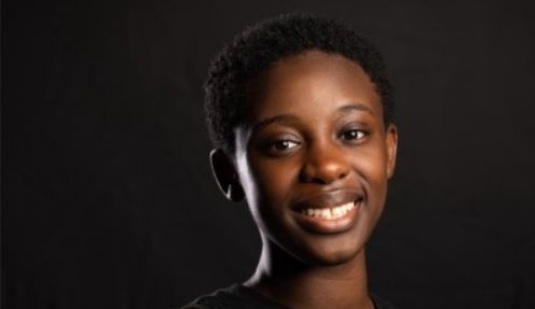 Our Ex-Head Girl of Trinity Secondary
" A word of advice to the young Trinitarians to now and those to come: believe in your ability, focus on your own path, embrace your installed gifts and creativity within you(because we all have it)."
To the many who wouldn't know who I am but see my name on the wooden board on the first-floor science corridor, my name is Reannah Britto, a former pupil and Head Girl at Trinity who attended from 2013-2018. Having been to a very small primary school to a small secondary school, that feeling of closeness and community was very much felt upon starting my journey at Trinity. When I started, I knew that this was definitely the school for me, and I couldn't imagine spending my formative years anywhere else.
The teachers, particularly the pioneers of the school, were my pillars of support; people I could speak to, people who would uplift in times of need and people who wanted the best for me and wanted to my reach my full potential of success. On the days that I didn't see that vision for myself of doing well, they were always in my corner constantly reminding me and reaffirming the greatest that was within in me. For those who knew me, they would tell you that leadership and being a guidance for those around came second nature to me, but with the further encouragement and constant belief, I found myself as the Head Girl of the school, which was not only a win for me but a win for my fellow peers because I was able to demonstrate a different version of what could have been seen as the stereotypical Head Girl image.
My efforts in my learning were always acknowledged and validated; from my endless geography awards to my Jack Petchey award for Outstanding Achievement, hard work was always rewarded and was never in vain and for someone in the young years this did so much to boost my confidence. My journey at Trinity came to a beautiful end with a send-off full of gift, love and appreciation from both staff and peers, but that was not the end. I began my new journey at Sydenham and Forest Hill Sixth Form, studying Philosophy, English Literature and Sociology. I was alone on this new journey with no familiar faces, but the life lessons and skills of independence and believing in yourself helped me immensely. I left sixth form with ABB and was offered a place to study Criminology at the University of Westminster for which I am in my last year about the graduate in Summer 2023. Criminology was a subject that I wanted to study and had my heart set on to do from year 10.
In addition to my academic studies, I have spent the last 3 years doing charitable work, from supporting my local youth organisation and young people in my community. In June 2021, I was appointed as an Independent Monitor Board member at the age of 19 to sit on a board and work in HMP/YOI Isis, a prison/young offender institution holding 18-25 young males, located next door to the Notorious HMP Belmarsh in Thamesmead, SE London. I had the opportunity to speak to prisoners, governors, prison officers and relative bodies involved in the Prison and criminal justice system in order to fill my role of making sure that prisoners are being treated fairly while carrying out their sentences, ensuring that the prison estates are being run in a manner that doesn't violate rights and ensure that issues and matters raised are dealt with in a timely fashion. Working in a prison is such a unique experience and one I learned a lot from – including that prison life is certainly nothing like it is portrayed on tv and film.
Working in the prison sector had its pros and cons, but in August 2022 I was offered a job to work for the Mayor of London in his London Violence Reduction Unit, working in the Young People's Action Group. London's Violence Reduction Unit is a team of specialists who bring people across London together to better understand why violence happens and to take action to prevent it now, and in the long-term, working with the mayor himself, young people, education experts, members of communities, government, policy decision makers and all crucial people within our society. Being a part of team who plan social action projects, take the lead on decisions needed for our city is such a responsibility, but one that I am grateful to be a part of and excited for what the future holds.
It has really been an experience from starting my journey at Trinity to leaving and starting my new professional journey. I am so excited for what the future holds for myself and all the opportunities to come. I don't think I can thank Trinity and staff who shared my five-year journey with me enough. The part you played in my education journey and formative years will never go unnoticed and will forever be remembered.
A word of advice to the young Trinitarians to now and those to come: believe in your ability, focus on your own path, embrace your installed gifts and creativity within you (because we all have it).
Thank you Trinity and I look forward to seeing you all soon.
Reannah