Year 11 Parent Information Event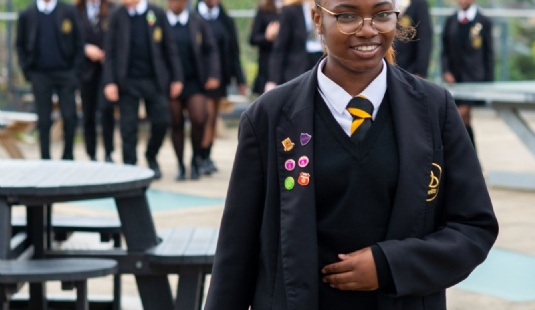 We welcome You to a face-to-face Parent Information Event, here in Trinity Secondary Phase, on Wednesday 28th September starting promptly at 16:30 till 18:30.
During the event you will hear short presentations from the core subjects: English, Maths, Science and RE. These will consist of information about the exam and offer hints and tips on revision techniques.  
There will also be a presentation on Post 16 progression for the variety of routes after Trinity that are available to your child.
You will be given vital information and guidance on supporting your child through the post 16 application process and how to choose and apply for Sixth Form College and Further Education places. This event is designed to help you and your child make informed choices about their progression route and to ensure they are successful in their applications to the further education provider of their choice. 
You will be given handouts with exam information from the core subjects and a Post 16 Progression booklet which will outline the college application process step by step. 
In addition, we have invited a wide range of Post 16 Providers to attend the evening. They will be set up in the Atrium and you will have the opportunity to meet staff from those schools and further education providers to get a chance to ask them questions about the courses they offer and find out about their open evenings or other opportunities to visit them.  
The providers attending are from local and London-wide 6th Form schools, Grammar schools, 6th Form Colleges, Further Education Colleges and Training providers. This will offer a wide range of providers including those popular with Trinity pupils in the past. There will be something suitable for all interests and academic ability. 
We hope you will be able to join us for this crucially important evening. Please do not hesitate to contact us at school should you require any further information. 
Ewan Williams
Director of Character Education