Geography

Intent
To deliver the writing specific content of the geography programmes of study as set out in the national curriculum.
Implementation
Through embedding the vocabulary and skills-based facets of geography into an understanding of their local, national and global environment.
Impact
For our pupils to:
Be aware of the world around them
Become more aware of their and others' impact on geographical issues and ways that they are being addressed
Be able to apply learnt skills in real-life situations
Develop pupils' geographical vocabulary
Progression and Sequencing
Each year group have at least two geography drivers per year.

To develop an understanding of their local, national and global environment, children study a range of countries, areas and continents throughout the curriculum.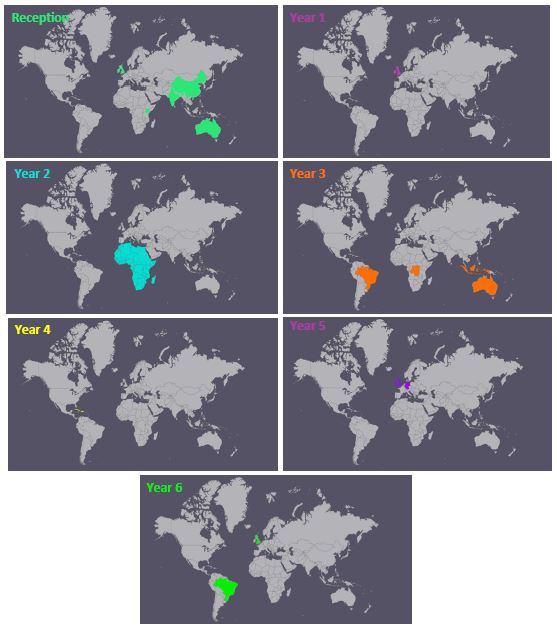 The knowledge we have outlined for each topic has been categorised using four key geographical concepts.

These concepts are revisited in each topic with a geography driver and have been carefully planned out to ensure progression.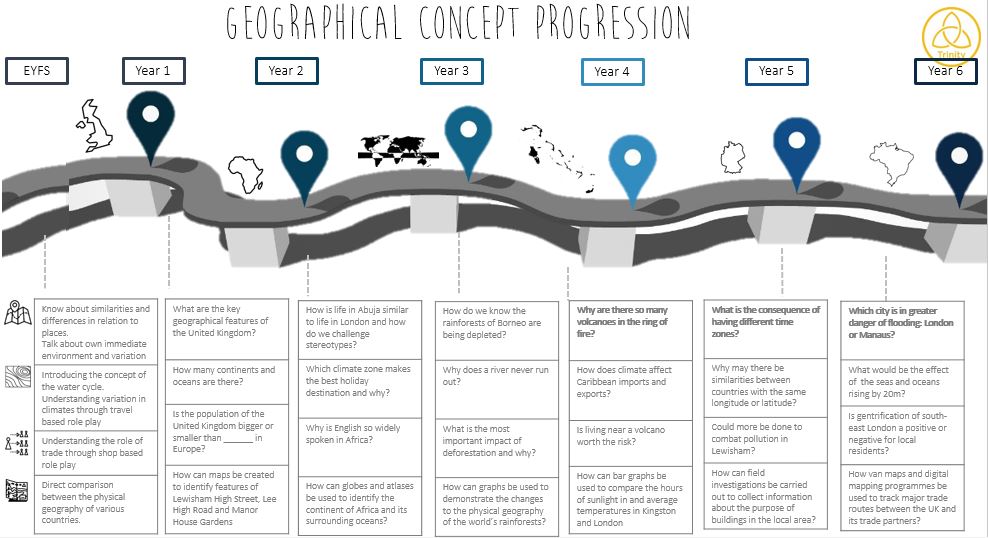 Please open the attachment below to see the full document.
Knowledge Organisers
Our driver subject facts are either taken from the national curriculum or linked to the local environment or facts. The geographical concepts are clearly mapped out and are revisited in each unit, building on the key concepts.